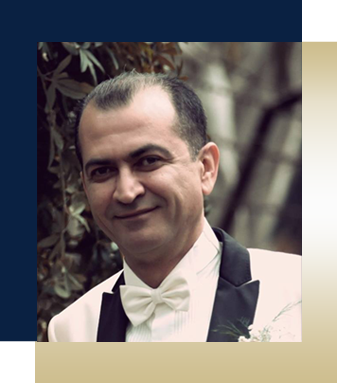 HAKAN DEMİR MD
Cosmetic Surgery Antalya
HEALTH TOURISM IN ANTALYA TURKEY
Turkish Riviera, Antalya today is very much a destination in its own right. Situated right on the Gulf of Antalya , the largest city on Turkey's western Mediterranean coastline is both classically beautiful and stylishly modern.
ABOUT US
Dr.Hakan Demir graduated from Gazi University in Ankara capitol of Turkey, Faculty of Medicine and went on to finish his training in Aesthetic ,Plastic and Reconstructive Surgery at Gazi University. Upon completion of this program, he became a Board Certified Aesthetic, Plastic and Reconstructive Surgeon . he completed his six-year Plastic Surgical residency at the gazi üniversity hospital in Ankara .This comprehensive training included specialized experience at the American hospital in İstanbul . Afterthat he worked as clinic fellow in Plastic and Reconstructive Surgery in UK and gained extensive experience in the sub-specialties of aesthetic, micro, pediatric and hand surgery.
Plastic Surgery Turkey (All inclusive package treatment- cosmetic surgery abroad )
Customized packages are being prepared. (desired treatment, 3-star or 5-star accommodation, transfer)
Cosmetic Surgery Antalya
We are always with you to explain all kinds of information before and after the operation.

Every process will be met according to your need by a consultant who will assist to you.

We provide 24/7 service so that you can contact us whenever you need.

We care about your health . We offer you modern, sterilized, clean operating room, comfortable hospital and accommodation facilities with the best standards in the world. we provide our surgery services by specialist physicians with operational experience.
we plan your treatment, arrival, accommodation and departure operations and stand by you in this process. what matters for us is your beauty, safety, health and satisfaction.

ın antalya which is one of the turkey's tourism centers, we serve our valuable guests with our technological devices and modern medical methods.
Our consultants are always wıth you durıng the whole process...
We carry out an online(whatsapp +90 05323016559) pre-examination to prepare your correct treatment plan. When you decide on the service you will receive, we plan together your flight program.
As soon as you arrive to Antalya, we welcome you, our valuable patients, at the airport free of charge and accompany you to your hotel.
We are always with you in your city transfers during the entire treatment processes. When your treatment is finished, we pick you up from your hotel and transfer to the airport according to your flight information.
Examination
we carry out an online pre-examination to listen your health problems and prepare your correct treatment plan.
After meeting with our doctors, we will share the most appropriate treatment plan and price with you.
Reservation
You have chosen us and decided to get service from us. All you have to do is sharing your flight ticket information with us. So your reservation is created.
Arrival to Antalya
We will meet you at the airport according to your flight information and accompany you to your hotel.
Service Day and Follow-up
On the day you will receive service, we will be waiting in front of your hotel in order to take you to the hospital or clinic.
The processes are different for each treatment. For this, you are informed about everything in advance and the operations are carried out in that way.
We are standing by you to provide the best service whenever your treatment is in the clinic or hospital. When your treatment is completed, we return back to your hotel. After a few days, we have your checks done and complete the process.
Payment
If your treatment is in the clinic, operation is performed in the clinic before starting, and if it is in the hospital, all your examinations are made previous day in clinic,payment should be done at the clinic or before the operation.
Return and Post Follow-up
We pick you up from your hotel to be taken to the airport according to your flight information, just like your arrival.
We say goodbye...
You have gone but it doesn't end. We are in contact for the follow-up and expect good results together for a year.